---
21
Aug 2018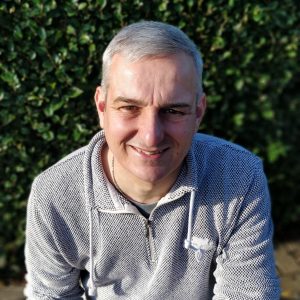 Max Cross our Senior Leader writes: This month we are moving home. We are excited about moving into the community we became part of once again a few months back. Being an ex-project manager you can imagine what my preparation is like. There have been boxes packed for months, and they are all individually numbered and logged into the house move spreadsheet. Every detail is known and planned for and yet still they say house moving is one of the top three most stressful situations a family can be in the middle of.
But as I sit in the middle of a field relaxing and having a short break away from the business of house moves, I cannot help but reflect on how even the fact that I have a choice about moving home places me firmly in the class of the wealthy. Our television screens, radio stations, and newspapers seem to have become bored with the fact that there are still thousands of refugees forced to leave their homes around the world and on our doorstep. We also see little of the thousands of people who live on our streets. Do I simply follow the guide of our press? Do I forget those humans who have no home through no fault of their own?  Do I dehumanise them, labelling them unworthy, lazy, sub-
human?
I am reminded that the God, who himself was a refugee without a home, summed up what it means
to be human. Jesus said that we might consider our primary purpose in life is to love God and love our
fellow humans.  I'm off to wander around this field to consider what that means to me today as I
choose to move into a new home. Perhaps you might join me and decide this month how we make a
difference in another fellow human's life, who is without a home.
---
01
May 2018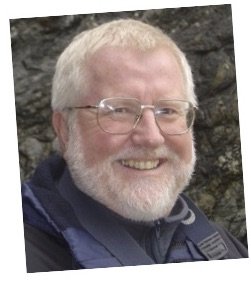 What is it, I wonder, that gives you that special "oomph" when you wake up in the morning?
Perhaps you have recently got married, and are still experiencing those initial magical moments of discovery and amazement in your new situation. Maybe you find yourself waking up in what is now your very own home. You know that you have jobs planned for today which will enable you to make your home even more comfortable and welcoming. These tasks are not chores, but will be a labour of love. Your efforts will yield benefits to be enjoyed for a long time to come.
Perhaps you awake refreshed and revitalised because you have been blessed with children. There's no doubt that for most parents, the delight in having youngsters to nurture is one of the great rewards for having taken on the responsibilities of parenthood. Maybe you're older still, and find yourself waking with pleasure at the arrival of each new day. It is something to be greeted with enthusiasm, and the wisdom and experience of age can add depth and anticipation to the prospect of getting out of bed.
But what about those people who dread the new day. Those who suffer recurrent pain; those whose families are fragmented, dysfunctional, or remote; those who try to hold down jobs which demand more of them than is reasonable; those who see nothing to excite or encourage them as the sun rises once more. Well I could say that this is where God comes in, and although that's obviously true, it's not the whole picture by any means. He does, certainly, long to comfort and support us in our times of added pressure and distress; and for those who invite him to do so, the benefits are very real.
But how much better, surely, for us to involve God in our lives when they're going smoothly, and we're not just calling on Him to sort out our problems. After all, would you like a friend who only called on you when they were in distress? I thought not. So get to know God when the times are good, and then you won't need to call for Him when they're tough, for He'll already be there with you.
---
01
Apr 2018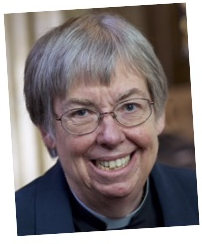 Easter is called the queen of festivals but so it is, but it is a mistake to think Easter lasts only for Easter Sunday. The season of Eastertide lasts fifty days and includes Ascension and Pentecost. Something of the character of Easter should affect our worship and prayers during this season. I think this means consciously attending to the Easter stories in the Gospels; reading them as though they are addressed to us personally, taking seriously the note of searching and finding, unbelief and rejoicing, waiting and worship. These stories can speak powerfully to our human experience and help us to confidence in a God who is always calling us onward. Nothing is impossible for the God who raised Jesus from the dead.
Easter follows Lent as spring follows winter. If Lent is, as it should be, a time of quietness and interiority Easter should we when we resolve to renew our discipleship and allow ourselves to be inspired to mission and action. The Church has a job to do, in spreading the light of Christ into the world, which includes our parish and neighbourhood. Easter invites us to look on our world from the perspective of the resurrection. This is not to deny our brokenness, which is everywhere, including, often, in our own families and in our own hearts. But the risen Lord takes up the fragmented pieces and calls us to follow as he goes before us 'into Galilee'. We are to meet him in new reality where the kingdom of God has already broken in. As Pope John Paul II used to say 'We are an Easter people and Alleluia is our song'. Happy Easter! Happy Eastertide! Christ is risen from the dead, Alleluya.
---
01
Mar 2018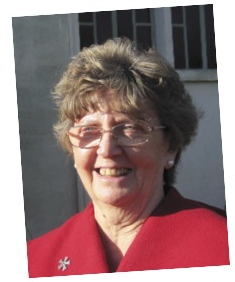 I have been asked to write for this month's magazine, a challenge, which has made me think and pray a little harder.
As you may know I have recently taken on the role as a Churchwarden, which again was and is another challenge that I hope I can do justice to. Has God made 2018 the year of the Challenge for me or perhaps for all of us?
This year hopefully with a new Rector, and the Parish, it will be the time for us to introduce LYCIG – Leading our Church into Growth.
The following excerpt I thought was very appropriate for our Church at the present time. It is taken from Lifelines, produced by the Diocese of Portsmouth and credited to Rev. Ruth Tuschling.
** Worshiping Together – Sunday Church is a priority.
A generation ago it would be taken for granted that you went to church every Sunday, and serious Christians would probably go twice. Each person's circumstances are different, but it is still worth taking a look at how important church is to you compared with other things that are competing for the Sunday-morning slot. If you absolutely can't get to your normal church service, could you go to an eight o'clock instead, or an evening service? If your own church doesn't offer it is there another you could go to?
You may find that your personal prayer life is thin simply because you have been running on empty and not getting enough church. **
There will be many challenges and changes in the coming months/year for our church, community and a new Rector and his or her family, and I hope and pray that we in Bedhampton can all work to bring our churches and families together so we can look forward to walking with our Lord for a more fulfilling future.
God bless Ann Partridge
---
01
Feb 2018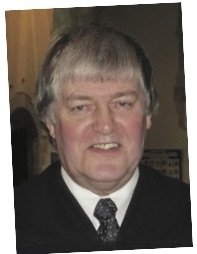 I wonder what you think of our two church buildings?
St Nicholas', built in the 1950s, used and loved by youth groups, Twins and Fun Clubs, MU, WI, Café, St Nick's Flicks, Messy Church and many hirers. Its where we meet to socialise, have meals together and worship. It has a generous car park and lots of garage and internal storage.
St Thomas', built in the 12th century, used and loved daily by visitors and the wider community for weddings, baptisms, funerals, concerts, meetings and worship.
Personally, the moment I step into either building, I feel a sense of belonging. I am struck by the fact that people in the past have put so much love into these buildings, allowing us to enjoy them today. And it's a very attractive idea: that when we put something in ourselves, people in the future will enjoy the fruits of our labours.
They are both very interesting buildings too. Next time you are in the Gwatkin Hall, have a look at the gas pipework, you can still see where the old gas lamps were originally attached. At St Thomas', on the wooden beam above the arch, there is a recess carved for a particular plaque which is long since missing (although it does appear on old photographs).
It's true that they need a lot of updating, particularly St Nicholas', with toilets, lighting and windows. But this is something we can all work towards. St Nicholas' doesn't get many legacies or grants so we need to start fund raising which will give us fellowship and bring it into the 21st century.
Without our two buildings, we would not have a church or a church family and we would not be able to serve the community. We should revere them and be thankful for everything they bring to our lives.
Alec Matthews
---
01
Jan 2018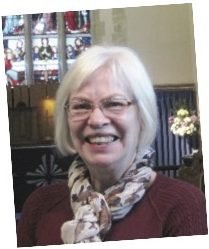 Dear Friends
When you read this, Christmas and New Year Celebrations will, for the most part be over. For the church, Christmas preparation began on Advent Sunday, the 3rd of December. We thought about the events that led up to the birth of Jesus and then we turned our thoughts to His second coming at the end of the age. At each of the four Advent services a candle was lit on the Advent wreath representing Hope, Peace, Joy and Love. On Christmas day the central candle was lit, representing Jesus the Light of the World, who came to us all bringing those precious gifts that money can't buy.
And now in January with Epiphany and the story of the wise men visiting the child Jesus we end the churches' Christmas season and move into a new year. The powerful symbolism of light in a dark world is particularly poignant at this, the darkest and dreariest time of the year. It's back to work, back to school, back to the grind, back to the diet, back to depressing news reports, back to all the problems we had before Christmas. Nothing has changed, AND YET EVERYTHING HAS CHANGED! The first Christmas changed everything, it changed the course of history! The Light of Christ can shine in our hearts the whole year round if we desire it. We can know that God loves us and is with us, even in the most desolate places. How can we know this? In the words of the carol 'In the bleak midwinter', – "if I were a wise man I would do my part, yet what I can I give him – give him my heart."
At the beginning of this New Year let's make a resolution to allow God to flood our hearts with his light and truth.
Jesus said, "You are the world's light – a city on a hill, glowing in the night for all to see. Don't hide your light! Let it shine for all; let your good deeds glow for all to see, so that they will praise your heavenly Father." (Matthew 5:14-16 The Living Bible)
May the light of the glorious gospel of Christ shine in our hearts, and transform our lives, to bring his light to others this New Year and always. Amen
Rev Vanda Hawkes
---