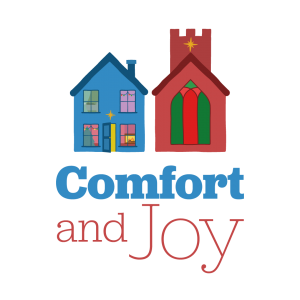 The Christmas Experience
As you might expect we love Christmas, and we love to celebrate Christmas. Come and celebrate with us this Christmas. The details of all the services are below, and you can find out where we are here.
Saturday 12 -Friday 1st January
Place yourself within the illuminated story and walk the Christmas Experience as you journey around the grounds of St Thomas' Church in Bidbury Lane. Bring the family for those selfies and walk though the journey together.
Bring you mobile phone and you can hear the narration as well as Christmas carols, not to mention taking those selfie photos. Whilst you are here you can collect your Christingle kit to take home at the journeys end.
It all happens around the outside of St Thomas' on Bidbury Lane, near Bidbury Mead.
TIER 4 UPDATE: We are still open and now right up to New Years day. Sadly we are no longer able to greet you due to the changes. However you can wander around in your household bubbles as you pass by for your exercise. It is open all day and with lights between 3pm and 6pm right up to New years day.
If you want to listen back to the journey again you can do that here.
Here are the Christmas services:
Thursday 24 December – Christmas Eve
11:30 pm Midnight Communion.
Streamed from our live page here Bedhampton.tv
Friday 25 December – Christmas Day
8:00 am Holy Communion @ St Thomas'.
10:00 am All Age Celebration @ St Thomas'.
Book in here Bedhampton.church/book.