---
Everything Has Changed – Vanda Hawkes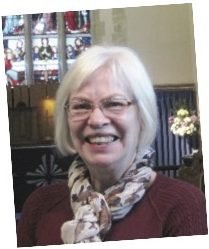 Dear Friends
When you read this, Christmas and New Year Celebrations will, for the most part be over. For the church, Christmas preparation began on Advent Sunday, the 3rd of December. We thought about the events that led up to the birth of Jesus and then we turned our thoughts to His second coming at the end of the age. At each of the four Advent services a candle was lit on the Advent wreath representing Hope, Peace, Joy and Love. On Christmas day the central candle was lit, representing Jesus the Light of the World, who came to us all bringing those precious gifts that money can't buy.
And now in January with Epiphany and the story of the wise men visiting the child Jesus we end the churches' Christmas season and move into a new year. The powerful symbolism of light in a dark world is particularly poignant at this, the darkest and dreariest time of the year. It's back to work, back to school, back to the grind, back to the diet, back to depressing news reports, back to all the problems we had before Christmas. Nothing has changed, AND YET EVERYTHING HAS CHANGED! The first Christmas changed everything, it changed the course of history! The Light of Christ can shine in our hearts the whole year round if we desire it. We can know that God loves us and is with us, even in the most desolate places. How can we know this? In the words of the carol 'In the bleak midwinter', – "if I were a wise man I would do my part, yet what I can I give him – give him my heart."
At the beginning of this New Year let's make a resolution to allow God to flood our hearts with his light and truth.
Jesus said, "You are the world's light – a city on a hill, glowing in the night for all to see. Don't hide your light! Let it shine for all; let your good deeds glow for all to see, so that they will praise your heavenly Father." (Matthew 5:14-16 The Living Bible)
May the light of the glorious gospel of Christ shine in our hearts, and transform our lives, to bring his light to others this New Year and always. Amen
Rev Vanda Hawkes