---
Moving Home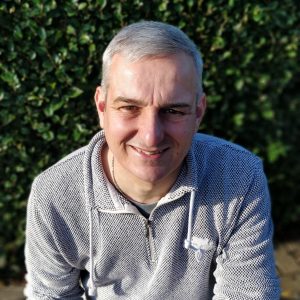 Max Cross our Senior Leader writes: This month we are moving home. We are excited about moving into the community we became part of once again a few months back. Being an ex-project manager you can imagine what my preparation is like. There have been boxes packed for months, and they are all individually numbered and logged into the house move spreadsheet. Every detail is known and planned for and yet still they say house moving is one of the top three most stressful situations a family can be in the middle of.
But as I sit in the middle of a field relaxing and having a short break away from the business of house moves, I cannot help but reflect on how even the fact that I have a choice about moving home places me firmly in the class of the wealthy. Our television screens, radio stations, and newspapers seem to have become bored with the fact that there are still thousands of refugees forced to leave their homes around the world and on our doorstep. We also see little of the thousands of people who live on our streets. Do I simply follow the guide of our press? Do I forget those humans who have no home through no fault of their own?  Do I dehumanise them, labelling them unworthy, lazy, sub-
human?
I am reminded that the God, who himself was a refugee without a home, summed up what it means
to be human. Jesus said that we might consider our primary purpose in life is to love God and love our
fellow humans.  I'm off to wander around this field to consider what that means to me today as I
choose to move into a new home. Perhaps you might join me and decide this month how we make a
difference in another fellow human's life, who is without a home.