---
Sunday Church Is A Priority – Ann Partridge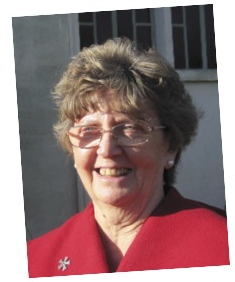 I have been asked to write for this month's magazine, a challenge, which has made me think and pray a little harder.
As you may know I have recently taken on the role as a Churchwarden, which again was and is another challenge that I hope I can do justice to. Has God made 2018 the year of the Challenge for me or perhaps for all of us?
This year hopefully with a new Rector, and the Parish, it will be the time for us to introduce LYCIG – Leading our Church into Growth.
The following excerpt I thought was very appropriate for our Church at the present time. It is taken from Lifelines, produced by the Diocese of Portsmouth and credited to Rev. Ruth Tuschling.
** Worshiping Together – Sunday Church is a priority.
A generation ago it would be taken for granted that you went to church every Sunday, and serious Christians would probably go twice. Each person's circumstances are different, but it is still worth taking a look at how important church is to you compared with other things that are competing for the Sunday-morning slot. If you absolutely can't get to your normal church service, could you go to an eight o'clock instead, or an evening service? If your own church doesn't offer it is there another you could go to?
You may find that your personal prayer life is thin simply because you have been running on empty and not getting enough church. **
There will be many challenges and changes in the coming months/year for our church, community and a new Rector and his or her family, and I hope and pray that we in Bedhampton can all work to bring our churches and families together so we can look forward to walking with our Lord for a more fulfilling future.
God bless Ann Partridge