---
Two Buildings One Family – Alec Matthews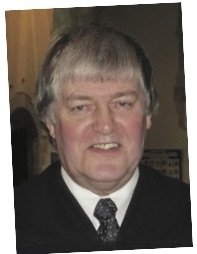 I wonder what you think of our two church buildings?
St Nicholas', built in the 1950s, used and loved by youth groups, Twins and Fun Clubs, MU, WI, Café, St Nick's Flicks, Messy Church and many hirers. Its where we meet to socialise, have meals together and worship. It has a generous car park and lots of garage and internal storage.
St Thomas', built in the 12th century, used and loved daily by visitors and the wider community for weddings, baptisms, funerals, concerts, meetings and worship.
Personally, the moment I step into either building, I feel a sense of belonging. I am struck by the fact that people in the past have put so much love into these buildings, allowing us to enjoy them today. And it's a very attractive idea: that when we put something in ourselves, people in the future will enjoy the fruits of our labours.
They are both very interesting buildings too. Next time you are in the Gwatkin Hall, have a look at the gas pipework, you can still see where the old gas lamps were originally attached. At St Thomas', on the wooden beam above the arch, there is a recess carved for a particular plaque which is long since missing (although it does appear on old photographs).
It's true that they need a lot of updating, particularly St Nicholas', with toilets, lighting and windows. But this is something we can all work towards. St Nicholas' doesn't get many legacies or grants so we need to start fund raising which will give us fellowship and bring it into the 21st century.
Without our two buildings, we would not have a church or a church family and we would not be able to serve the community. We should revere them and be thankful for everything they bring to our lives.
Alec Matthews