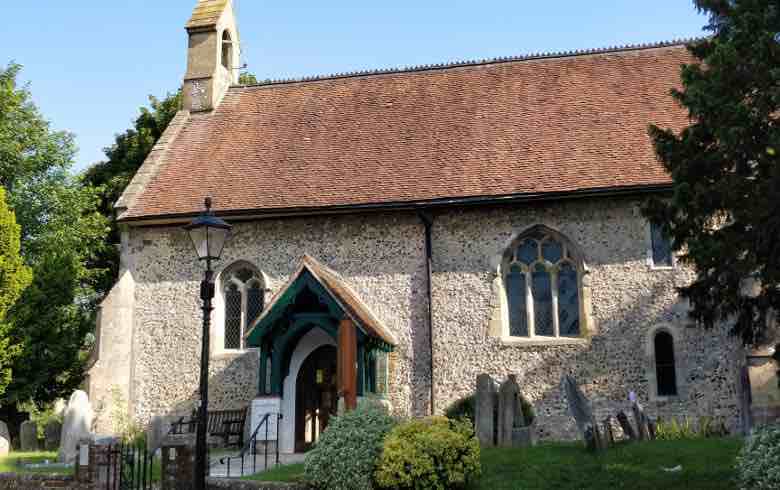 There has been a centre of Christian worship and witness in Bedhampton since Saxon times.  After nearly 1000 years, St Thomas' continues to be at the heart of the spiritual life of our community.
Location: Bidbury Lane, Bedhampton, Havant, Hampshire, PO9 3JG.
The present building was begun in the mid 12th century including the beautiful Chancel Arch (dated c1140). In the late 14th century work was done on the windows, walls and roof timbers and a remodelling of the Chancel. In the 19th century the building fell into disrepair which led to a major restoration which included the removal of the box pews and gallery, the installation of the painted East Window and the replacement of the wooden bell tower with a stone one. In 1878 the north aisle was added and also a Vestry. This latter was enlarged in 1993 with the addition of a Parish Room, kitchen and toilets. After nearly 1000 years it is still a place where people are welcomed to journey towards God.